Sweatshirt:
Rosegal
Torn leopard mini: Bangkok
Chukka Boots: American Apparel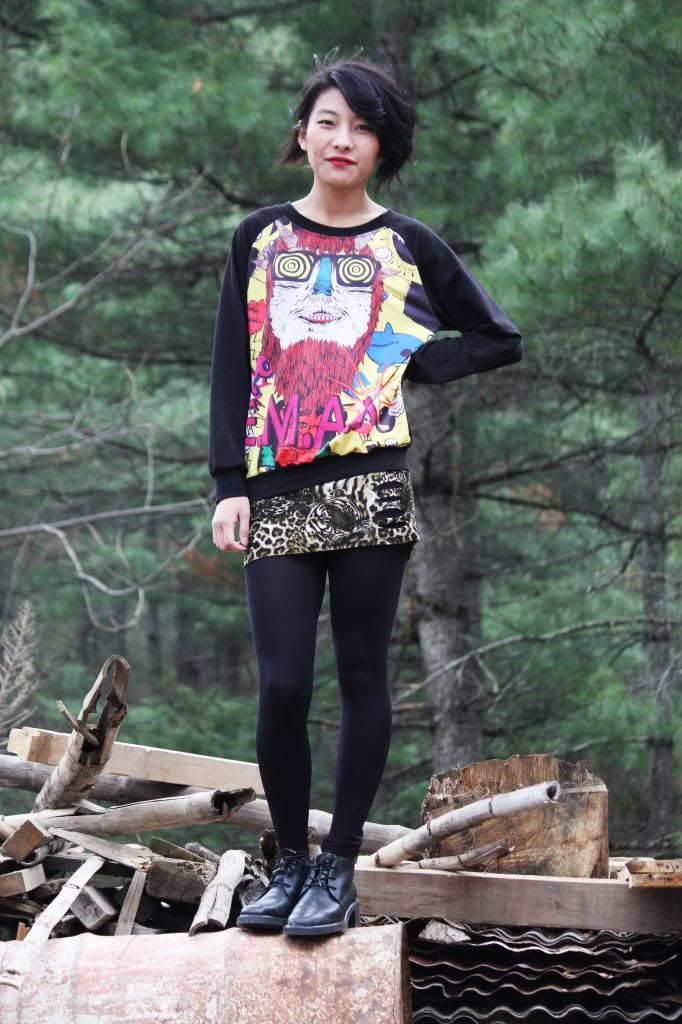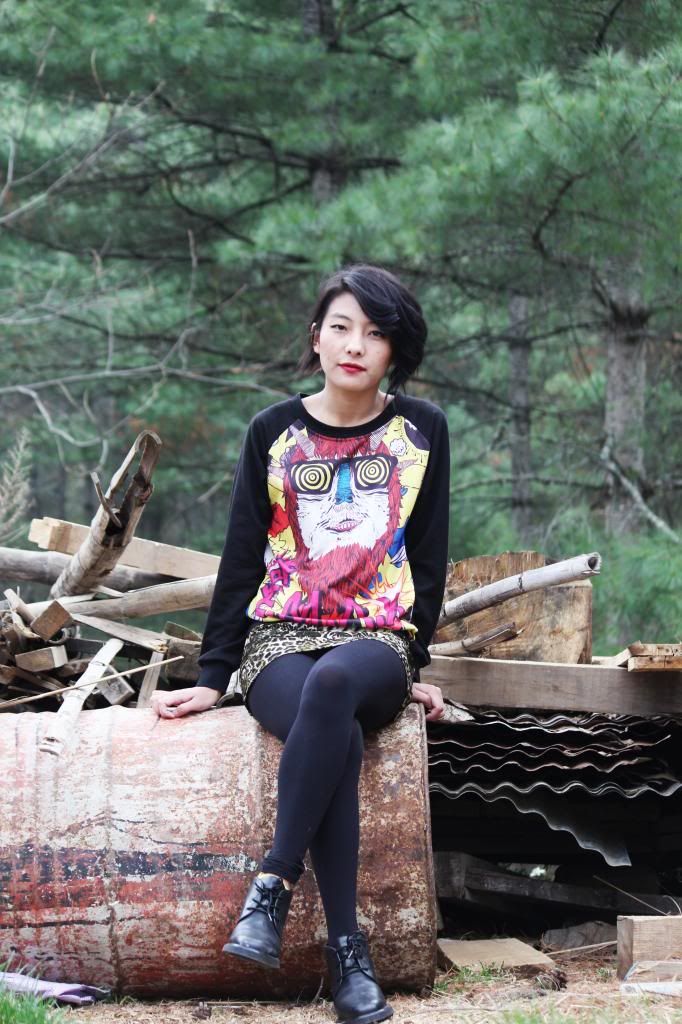 Yellow peeps,
I am feeling over the top active. :) I have been going on and on about the sweatshirt culture. As of now I would pick a sweatshirt over anything. Big love to kenzo for taking sweatshirt to the next level. I would like to introduce you to another online store I love. Check out
Rosegal
. I love this online store because they have amazing collection of vintage and street wear. See, I am not just writing this because they sent me this sweatshirt for free but I decided to do this because I looked into their store first and I was impressed by the things they had. They have a great collection. I was asked to pick anything from their collection and being the sweatshirt crazy I was I picked this amazing sweatshirt which i swear I live in day and night and its lightweight just perfect for summer. Did I mention the print was what got me the most... I am a big gorillaz fan and somehow the prints and colors just reminded me of them. As weird as it sounds I feel a karmic connection to The Gorillaz whenever I wear my sweatshirt. :)
Here are their facebook and youtube links
Don't forget to get yourself at least 2 sweatshirts. I promise, its amazing.
Photography credits to: My Babe Thuthop :)
xx
lhaki