Skirt: Designed to my needs by Sonam Tee keltshok
Mirrored Glasses: Bershka
Phototgrapher: Kezang Lhamo my cousin sister
Its been 3 long months since I blogged and i have learnt that consistency is one thing I suck at. But the good side of it, if i may explain myself and my fellow procrastinators is that I don't like forcing myself to do something I love. I really need to find enough inspiration and time in me to blog. It is a very private affair for me. Sometimes I don't blog because I can't and sometimes I am just not inspired, hate to say it but it does happen to me even to the point of eating seeming like a huge work load. I am plain lazy and I love and celebrate my laziness in a world where people are rushing to get their presentations done or working their ass off to get a heftier paycheck. I can be the chill-est person sometimes(most of the times????) with not a care. Hurray for people like me but the bad side of it is sometimes infact most of the times its absolutely necessary to be a realist. So heres the solution either jump into the Realist bandwagon or come elope with me on my spaceship to planet dreamers and lazybums :)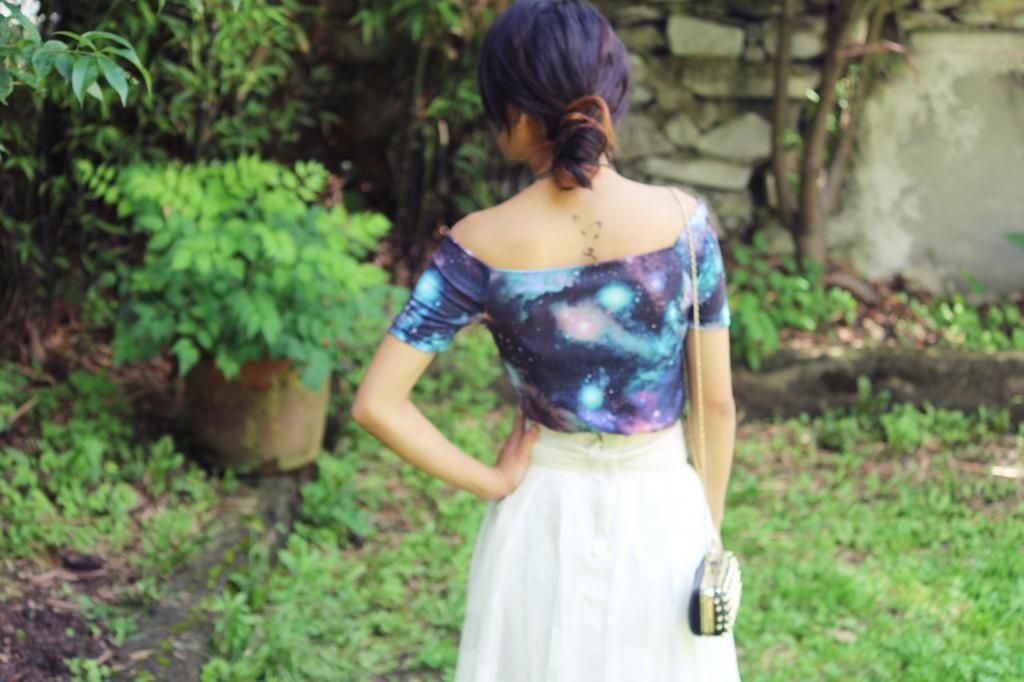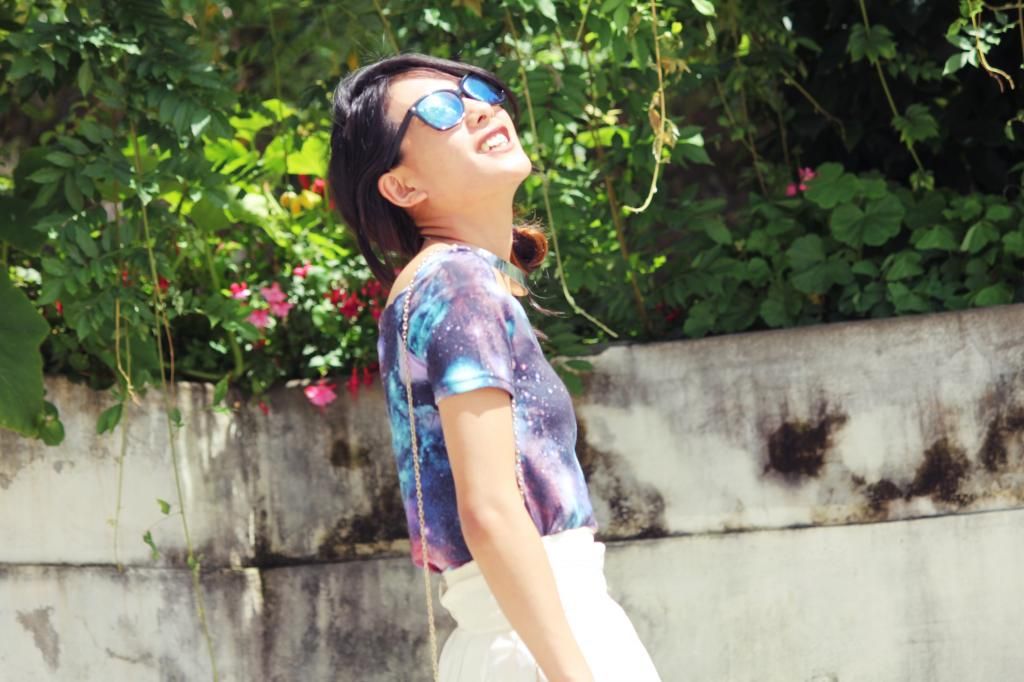 Talking fashion, here are a few things I have been obsessed in random order baking(my boyfriends mum, who i think is the best cook and baker), cooking, Iggy azalea, shopping online, drop crotch pants(thank you justin bieber) dark lipstick and boots any kind basically. For those of you familiar with my style, y'all already know I love vintage and androgyny fashion. I love mixing dressy girly girl stuff with a statement masculine something could be a belt, shoes, watch anything really.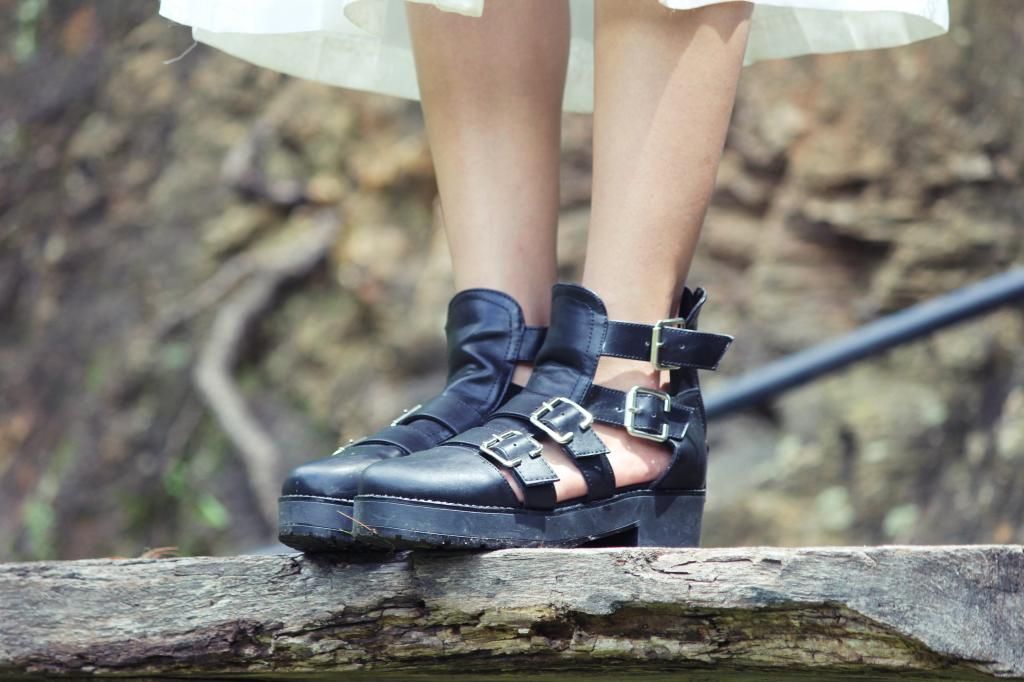 I am an internet freak and from what i have read and seen everywhere from grammys to upcoming musicans I see a little "goth revival" going on. Either they all signed a secret pact to bring back gothic or either it was a case of mere fashion coincidence or the most seeming of all its the "thing" right now. See i am not the type of person to jump on the trend just because i see its the trend. I need an approved seal from my inner soul. And for the goth revival I give "approved" with all my soul i scream "I surrender ohh mighty goth ancestors". I need to leave my flair for drama out hahah. In this outfit you see here almost all pieces are what i consider a necessity for the coming seasons. For goth inspirations watch out for Lorde who for some reason never occured to me till my boyfriend asked me if i had been following Lorde. lol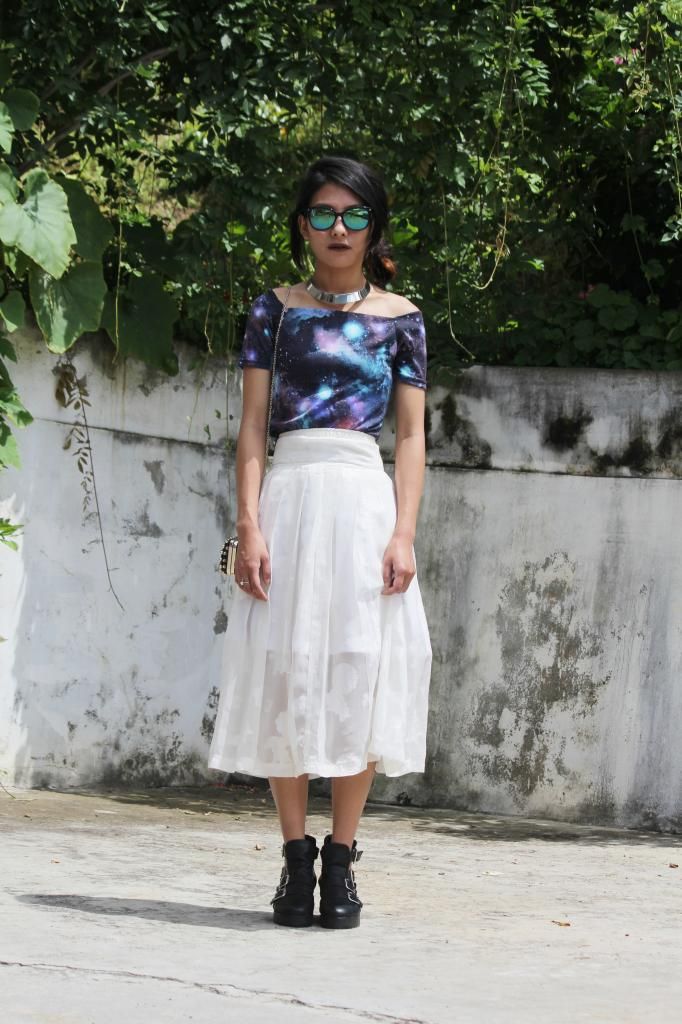 A white voluminous skirt i consider my new LBD, a galaxy print anything thats optional, an absolute need being cut out boots you can carry in ur wardrobe safely till fall 14'.
I want to thank all of you who have been following me on instagram, thats the only platform i was active in for the continuous support and love. While I fed my inner self with baking lesson with my boyfriends mum even to the point of gaining access to her secret recipe for brownies(thank you boyfriend), playing ping pong with my cousins on a home made table, spending time with my boyfriends brother, going out of my way to cook my mum dinner on my experiment recipes its been amazing. Of course not all days were sunny filled with rainbows i had my downs too but the thought that tomorrow is always going to be a better day always takes me forward looking for brighter things.
Thank you all for the love
lhaki
"Carrie of sex and the city meets Goth"